MOOV 2.0 Feed conveyor
TDM now offers an improved smarter feeding solution. The Moov 2.0 is a fully automatic feed pusher robot that is suitable for any barn.
The feed pusher robot is a great help during the day, but at night it really comes into its own. While you enjoy a good night's sleep, the robot automatically pushes the roughage. As a result, the lower ranking cows can also access fresh feed 24/7. This reduces selection and helps to reduce tension in the herd as the animals know that feed is readily available whenever they want it.
The result? Higher feed intake resulting in higher milk yield.
Specifications:
Cabinet control
Speed 12 metres/minute
Electrically driven drum
Stainless steel drum
Direct drive on the wheels thanks to hypoid drive system
Special profile on the wheels
Castor: 140 mm
Transponders and teach-in principle
Weight: 680 kg
J-Touch control
Connectionvia J-Link pro
The turning direction of the drum is clockwise or anti-clockwise. This can be modified as required.
Robot height: 1013 mm
Diameter top cover: 1317 mm (front to back)
Diameter top cover: 1280 mm (left to right)
Drum diameter: 1140 mm
Loading at the front of the machine
Robot and comfort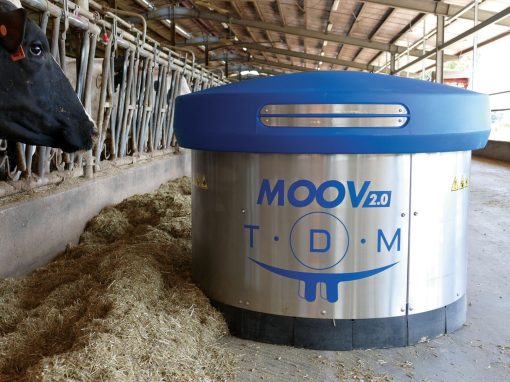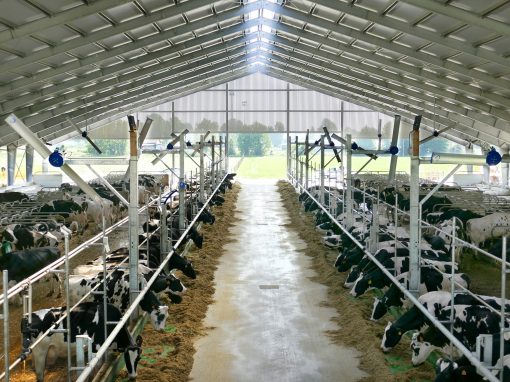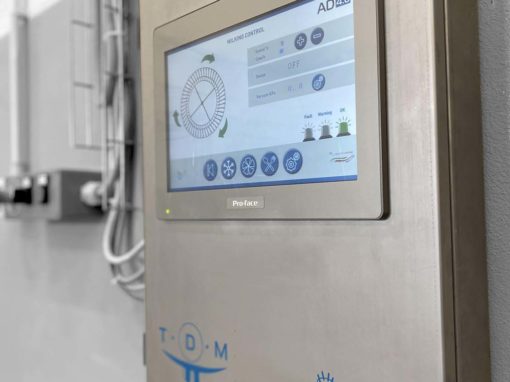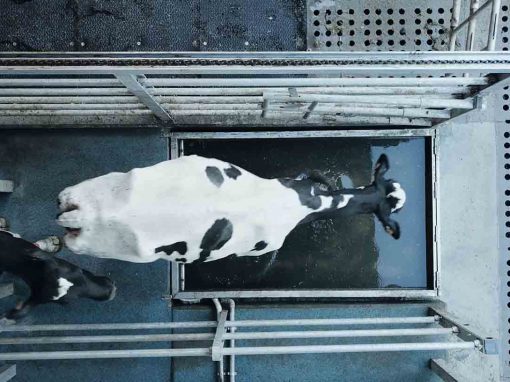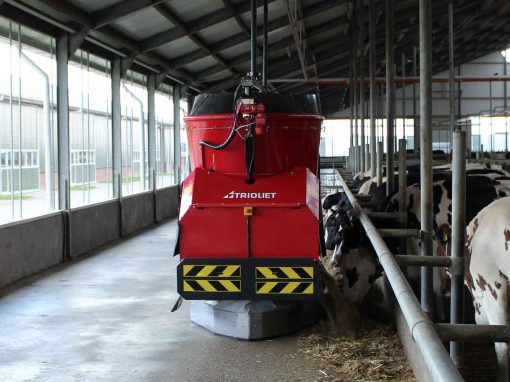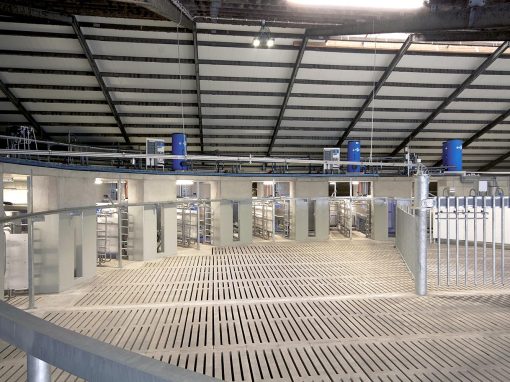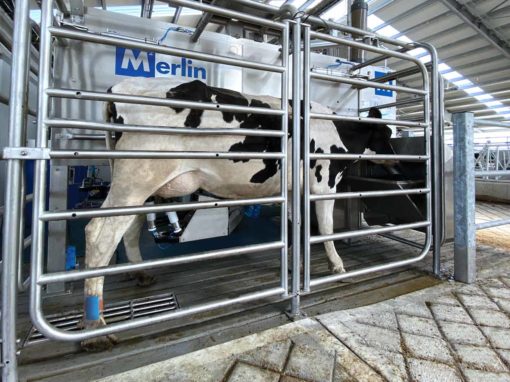 Questo post è disponibile anche in: Italian