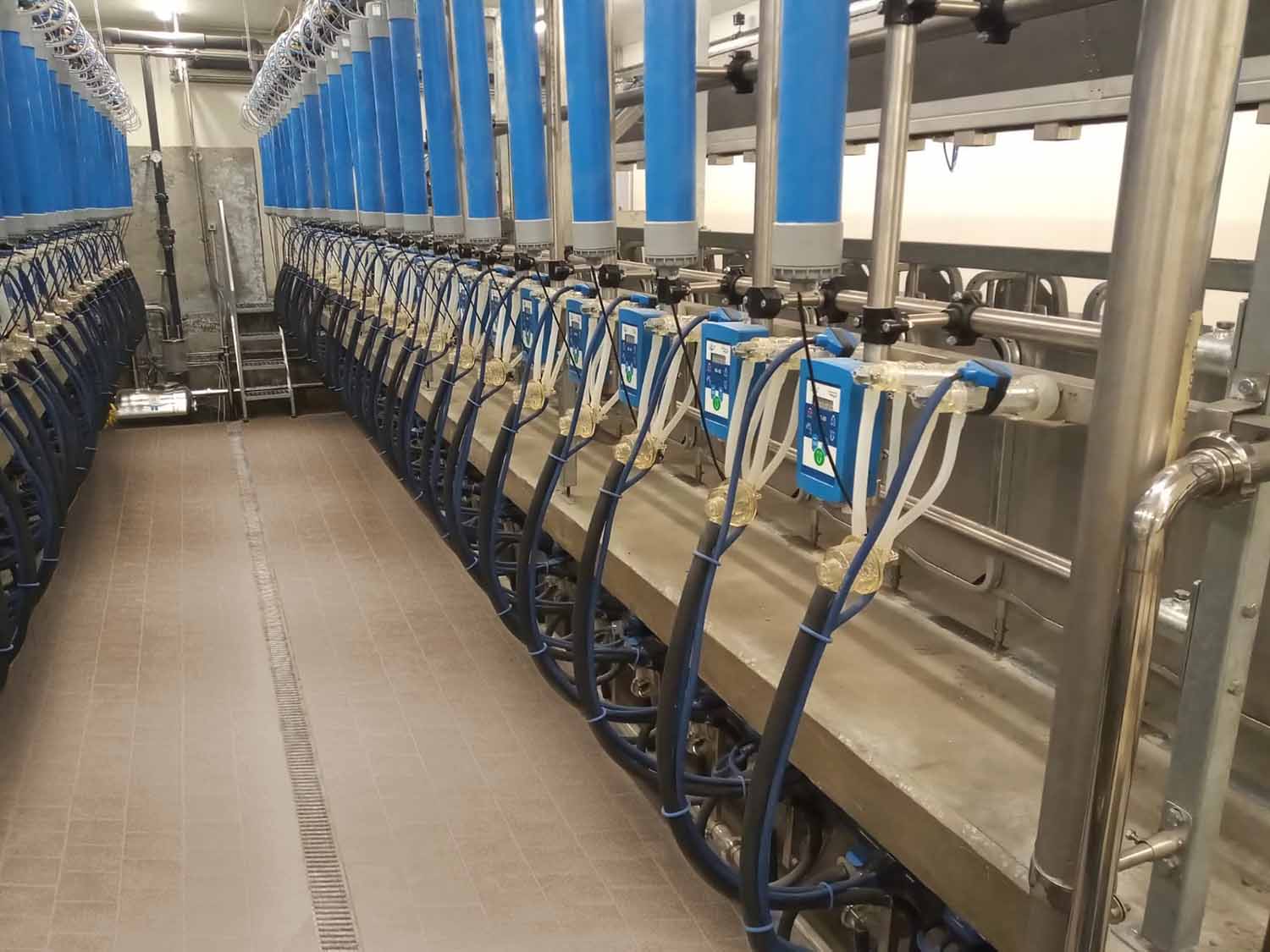 SHEEP AND GOAT MILKING PARLORS
Our goat & sheep milking parlors want to combine quality and design with the best comfort during the usage phase both for the operators and for the animals, always offering to the farmer the most up to date solutions. They can be accompanied by electrical system for animal identification and milk measuring to allow the farmer to manage herd data through a computerized system dedicated to the sheep & goat livestock.
Parallel milking parlor
Parallel milking parlor with self-locking rapid exit.
The milking parlor is equipped with a pneumatic management system with checked feeder dosing controlled with tubulars shaped towards the bottom parts of the gates for the entrance of the animals into single stalls.
The gates are in galvanised steel and triggered by the animal during entrance phase. Sliding gates placed on manually actionable rails. Frontal structure equipped with openings for the head of the animals, manger made of stainless steel splitted in compartments. Everything is supported by nylon buckles and activated through pneumatic cylinder for the rapid lift of the structure and the exit of the animals.
Technical characteristics
Squared section tubulars
Pneumatic system for stalls opening
Both in line milking parlors and 2 sides
In galvanised steel or stainless steel
Available with electronical milk meters and management system .
Questo post è disponibile anche in: Italian