Milk shuttle – Milk distribution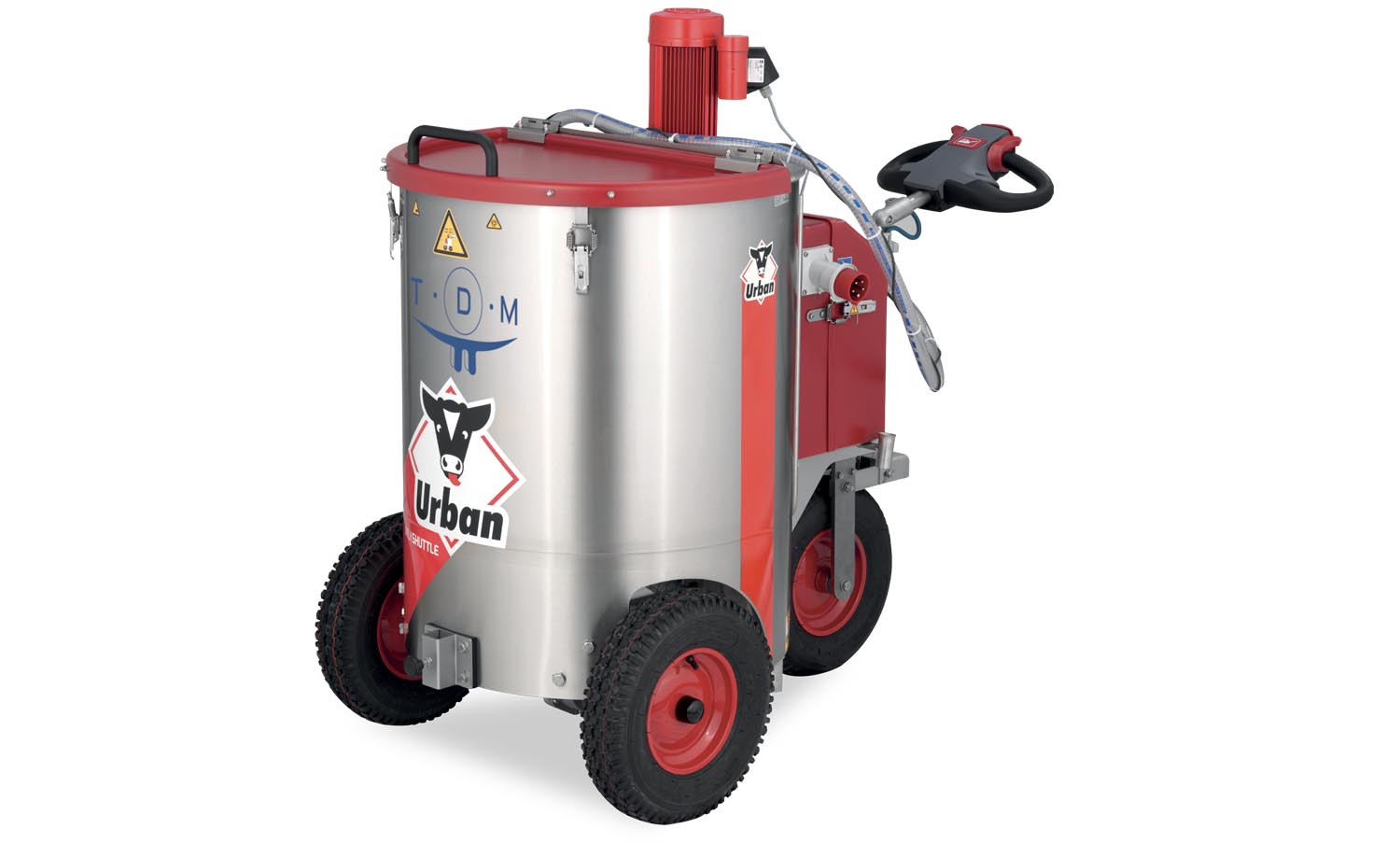 The distribution of milk to the calves is an important and challenging daily task. The transport of the buckets from the preparation to the distribution area is definitely the most exhausting action. The practical and efficient solution for the milk distribution to calves is definitely the Milk Shuttle. Composed by a stainless-steel reservoir built on 3 rubber wheels, it allows us to move on any soil type, in particular in case of steps, irregular ground and during winter. The automatic stop function allows us to park it safely.
The Milk Shuttle version with electric movement (optional) allows us to reach the calves effortlessly, even in case of snow, ice, debris, slopes or steps.
The equipped milk nozzle pump allows to calibrate automatically the milk quantity dispensed to speed up the distribution process while being sure of supplying the desired milk quantity.
To make the cleaning phase easy and practical after each use, the Milk Shuttle is equipped with a discharge valve allowing to empty comfortably any leftover milk or washing water.
Available in different sizes: 100,150,200,250 liters capacity.
Calves feeding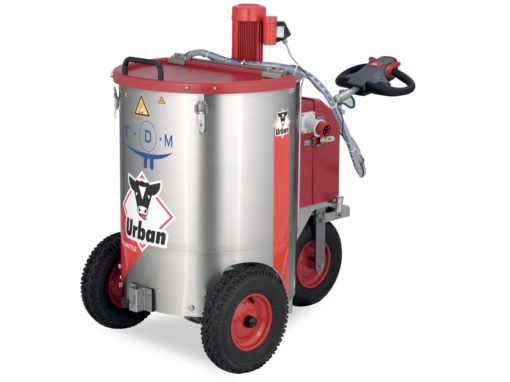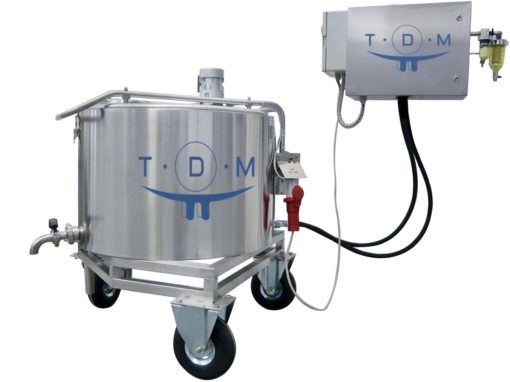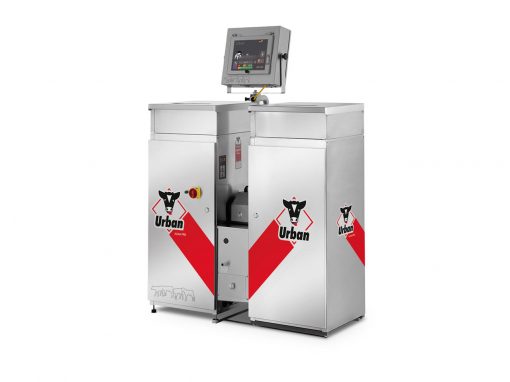 Questo post è disponibile anche in: Italian