50° herringbone milking parlour
50° HERRINGBONE MILKING PARLOUR
Milking parlour that combines the solution of the herringbone milking with the one of the parallel milking. The animals are disposed at 50° in comparison to the milk hole outline, but milked with a rear milking type. The structure, available both in galvanized or stainless-steel version, with squared section tubulars, remembers the traditional herringbone milking parlour, with single splash guard and good udder visibility. The zig-zag pit edge on the straight outline of the hole grants the correct animal positioning. This is the perfect solution for people who milk in an old traditional herringbone milking parlour but in need of a new bigger one. Without any kind of building, electrical or hydraulic work, but using the same space, we are able to install the 50° milking parlour in place of the old herringbone one, managing to increase the number of stalls of a 40/50%. Our 50° milking parlour is entirely suspended and designed to be installed without the need of a temporary parlour. Our technician team will work in between the milking phases, dismantling the old parlour and installing the new one.
With the rope and pulley system we can sustain the weight of the long milk tube and also the twin tube, without binding them at the pit edge. The operator will set the length of the rope according to the udder shape ensuring an excellent balance of the cluster in order to avoid the overmilking of the anterior quarter (udder quarter).  We can install this parlour both with fixed or flip-open rapid exit.
Several optional and automations are available for our 50° milking parlour to allow you to realize the one best suited to satisfy your requirements. You can contact our technical/commercial service to evaluate together your custom-made project.
Technical Characteristics
Squared section tubulars
Stall interaxe 75 cm
Always suspended
In galvanized iron or stainless steel
Available both in-line milking parlour and two-sides
Fixed or flip-open rapid exit
Always inox zig-zag pit edge
Always with upper crate for the housing of take off cylindes
Available with traditional washing system (bowl) or forced washing system
Available with Backflush (washing clusters after each unload of animals milked)
Available with milk separation (dedicated milk pipeline)
Available with electronics milk meters and computerized management system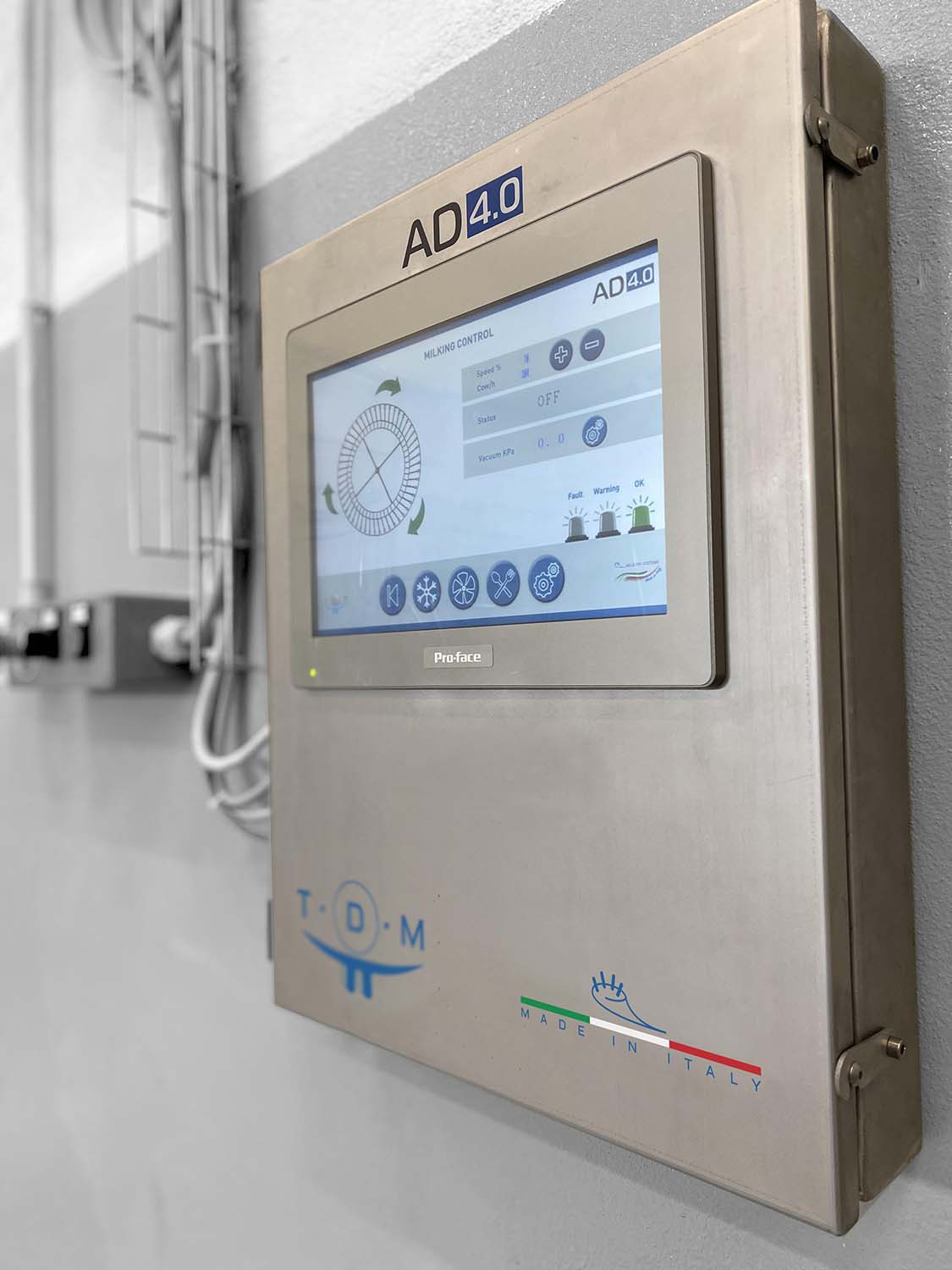 With the innovative AD 4.0 system, the farmer has the ability to keep his farm under control thanks to a single touch panel on which to set different parameters for both the milking parlor and the refrigeration and ventilation system.
For example, it is possible to adjust the milking vacuum values, all the settings for washing the system and the tank, as well as the temperatures and pressures of the refrigeration units in real time, setting the desired parameters and receiving automatic alerts in case of anomalies.
Control is also possible remotely with a simple internet connection.
Choose your milking parlour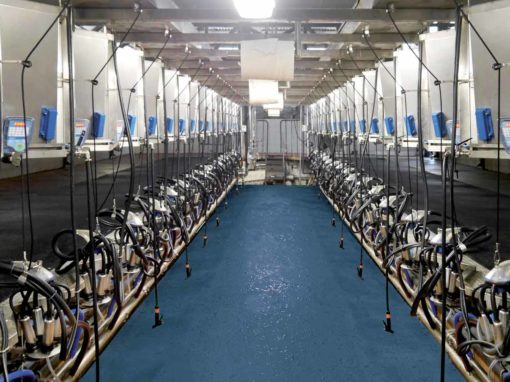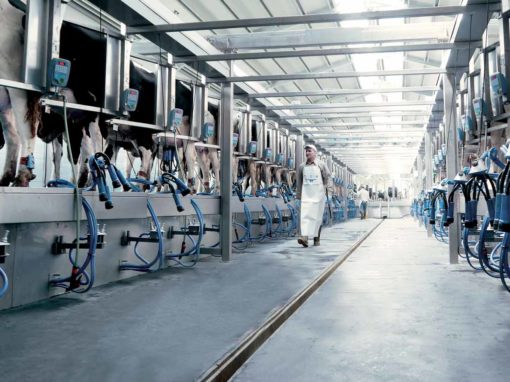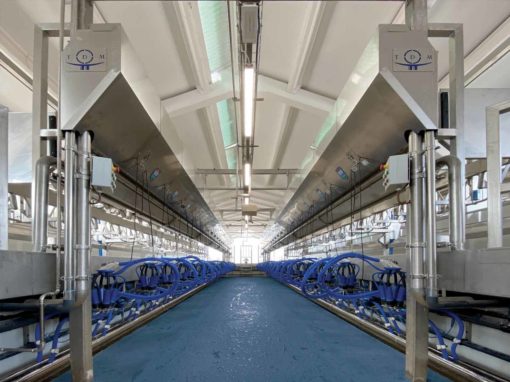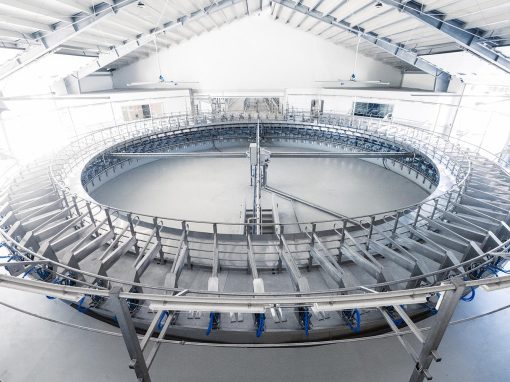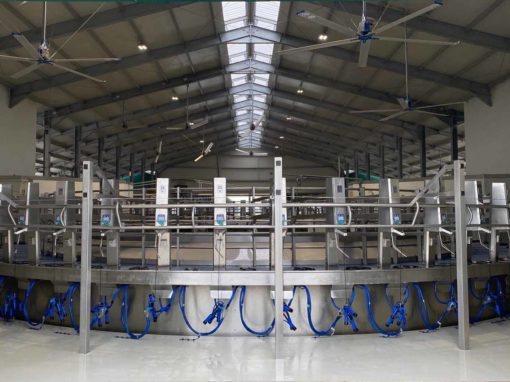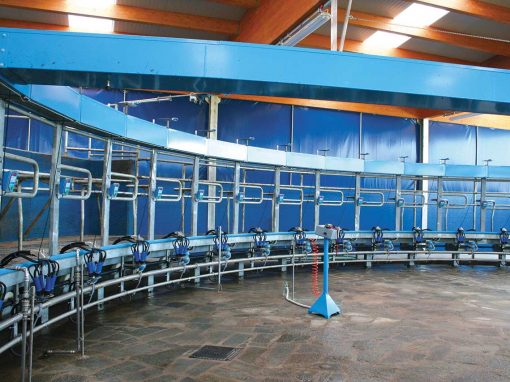 Questo post è disponibile anche in: Italian